NCCER is governed by a Board of Trustees consisting of representatives from contributing contractors, owners and NCCER partner associations. All Trustees are recognized for their expertise in construction or construction-related issues and serve a one- to three-year term.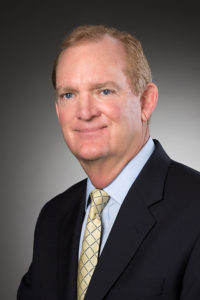 Executive Committee
Chip Reid, Current Builders
2017 NCCER Chairman
C. Rockwell Turner, LPR Construction
2017 Vice Chairman

Ed Casady, Brown & Root
Immediate Past Chairman

Vincent Giardina, Oscar J. Tolmas Charitable Trust
2017 Treasurer
Michael Bennett
Cianbro Companies
Michael Brueggemann
TIC – The Industrial Company
David Chapin
Willmar Electric Service
Eddie Clayton
The Southern Company
Philip Cleveland, Ed.D.
Alabama State Department of Education Office of Career and Technical Education/Workforce Development
Jeff Davis
TEAM
Tim Dick
Shell Downstream
David Donnelly
CB&I
Jim Hanna
Fluor
Dr. Ray Issa
University of Florida, M.E. Rinker, Sr.
School of Construction Management
Ron Landry
The Dow Chemical Co.
Timothy W. Lawrence
SkillsUSA
Samuel Lyon
Bechtel
Stephen P. Mulva, Ph.D.
Construction Industry Institute
Mitch Permuy
Power Design
Rudy Ramirez
Zachry Group
Eric Regelin
Granix, LLC
Robin Renschen
McCarthy Building Companies, Inc.
Stephen Toups
Turner Industries Group, LLC
Tom Vaughn
CDI
LeAnn Wilson
Association for Career and Technical Education
Boyd Worsham
The Haskell Company